Waterside Bar + Kitchen Nottingham
Exciting new venue Waterside Bar + Kitchen has now launched to Nottingham's infamous Trent Bridge. Part of the iconic Waterside development overlooking the river Trent, this spacious newly refurbished site is the perfect location for local workers from both West Bridgford and the city centre of Nottingham being situated virtually in the middle of both.
The Waterside is the latest project of the Great Northern Group collective, who also own the highly successful Copper Café bars, as well as the Refinery venue also located in West Bridgford, amongst others and so by blending what they know and love from each of their successfully proven venues, they have come up with a completely new all- day concept, offering a generous sized and varied menu, embracing flavours from around the globe.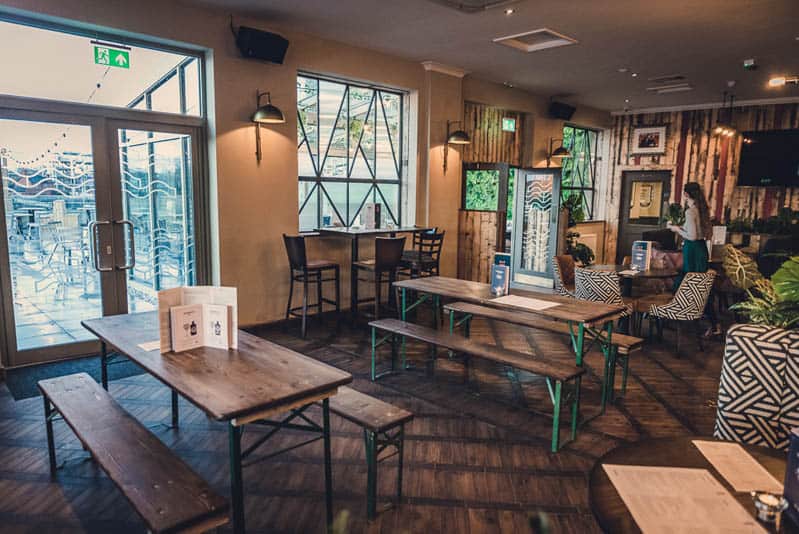 The food offering is complimented with a high-quality bar selection, as well as of course the spectacular riverside views, which can either be enjoyed from the spacious terrace or within the warmth of their conservatory in cooler weather.
Expect resident DJ's and in-house, exclusive events throughout 2020 and beyond…
With all this in mind, I decided to finish work early for Friday lunch with my other half and headed down to check out the lunch offerings and I wasn't disappointed. The menu is pretty big with lots of variety on offer from pizza, to taco's and everything in-between, so if you're looking for a lighter lunch in your work break, the Express menu is perfect, offering anything from light bites/soup to burgers and stacked toasted sandwiches (which look pretty epic as I noticed the diners on the next table).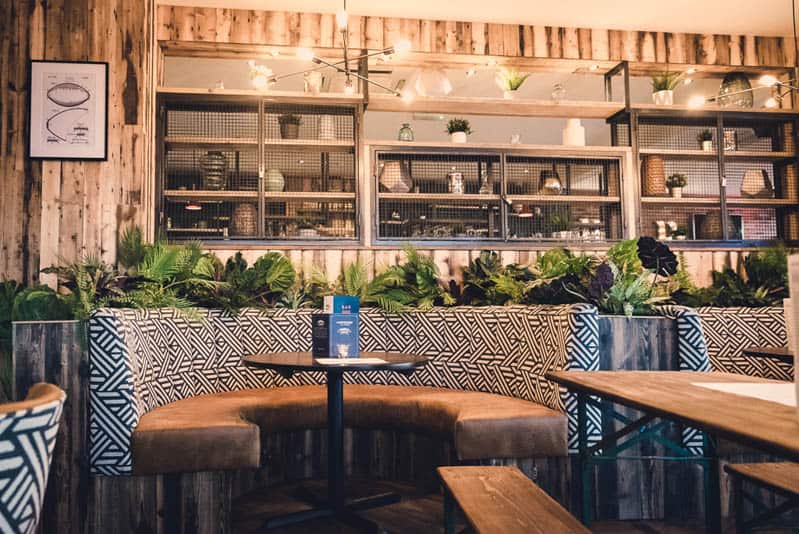 We opted for the burgers – well it was Friday and the sun was shining, so we decided to take a window seat in the botanical style conservatory, complete with flower/greenery wall which added a nice touch. The views from our table were lovely as we took in the blue sky and had a nosy at the river life.
Now with burgers I am always a little fussy- being vegetarian I don't find it acceptable for a mammoth sized portobello mushroom to be passed off as a burger, nor am I a huge fan of curried style veggie burgers (imitating the McDonalds vegetable Deluxe) and so I was pleasantly surprised to see a substantial homemade chickpea and butternut squash burger presented before me, complete with crispy gem lettuce, beef tomato and mayo- just how a burger should arrive.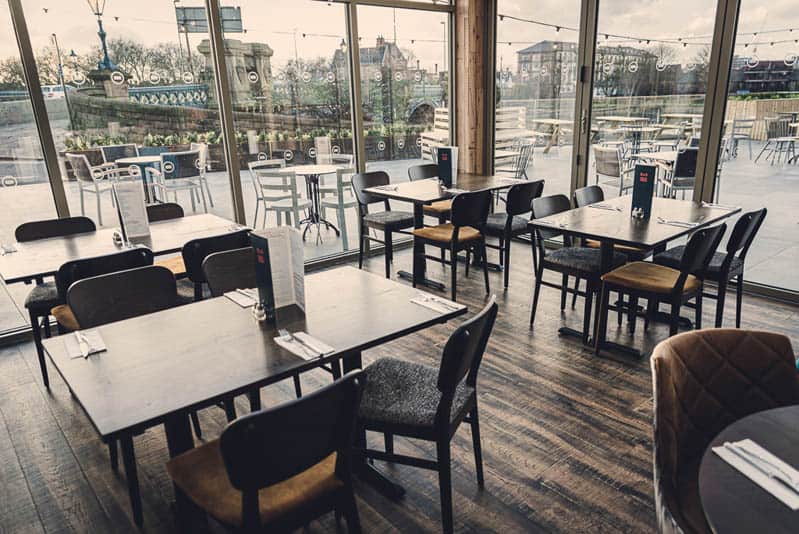 Of course, we went for the obligatory side dishes of skin on chips and onion rings, which were the size of saucers – other side dishes of a vegetable nature, as well as sweet potato fries are also available as accompaniments.
The service from General Manger Joe and his team throughout was fantastic- very polite and attentive and we very much enjoyed our visit.
Overall, with the combination of service, setting and delicious food offering, I would certainly return and recommend -especially for a working lunch or more relaxed Friday afternoon extended lunch, which is where you may bump into moi.
MORE INFORMATION CAN BE FOUND AT: https://www.waterside.bar/
The Sleepy Vegetarian