The Old Vol as it is widely known, is one of those places you only ever hear great things about…
Situated in the Nottinghamshire village of Caythorpe, which isn't too far from where I live, I'm surprised I haven't visited before now, so upon pulling into the carpark and seeing the stunning outdoor areas and garden, my first impressions were good.
Upon arriving, we were welcomed with a friendly greeting and shown to our table. My first visit was to the toilet – you can tell a lot about a venue, based on the condition of the ladies and men's rooms – it was a great start.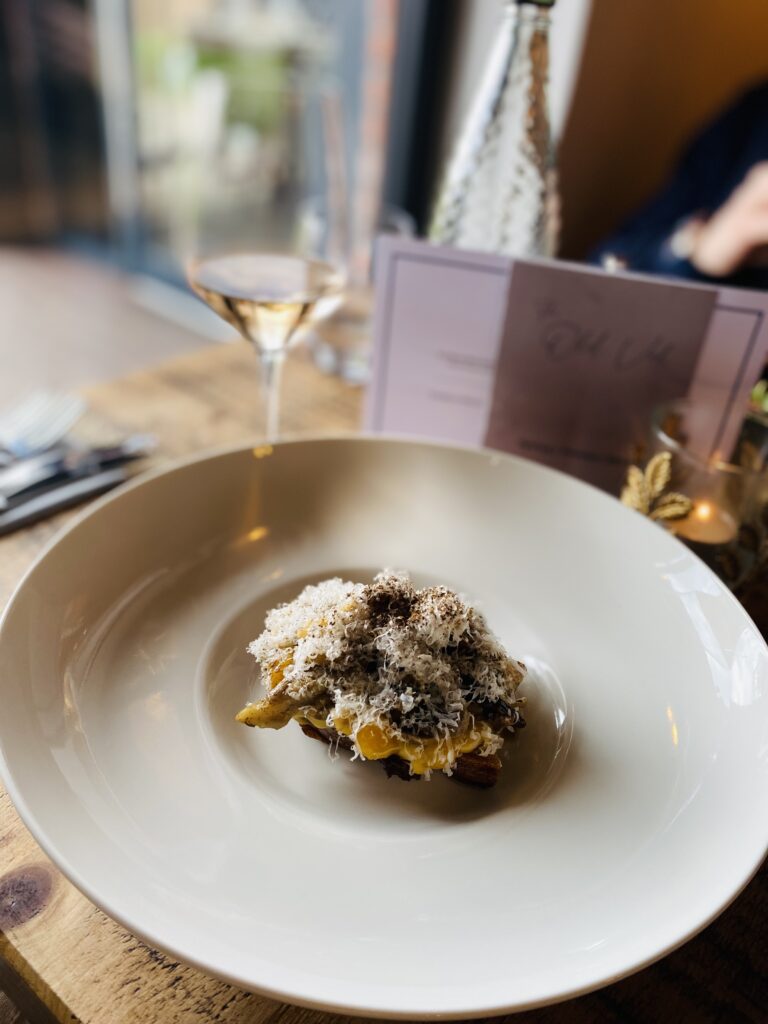 We were seated by the window, overlooking the beautiful beer garden, though this was no typical pub beer garden, this is a well thought out and landscaped masterpiece, complete with wooden globe booths – you know the ones that have to be prebooked VIP style?
After mulling over the wine list, my dining partner and I opted for a glass of Merlot and blush, along with table water. The tables were neatly organised and Solly our server explained the specials and took our order efficiently.
As it was our first visit and despite it being lunchtime, we decided we would go all out and order a starter and main each and as a vegetarian I was excited by the options, given they were all made up of some of my favourite ingredients- beetroot/mushroom/goats cheese.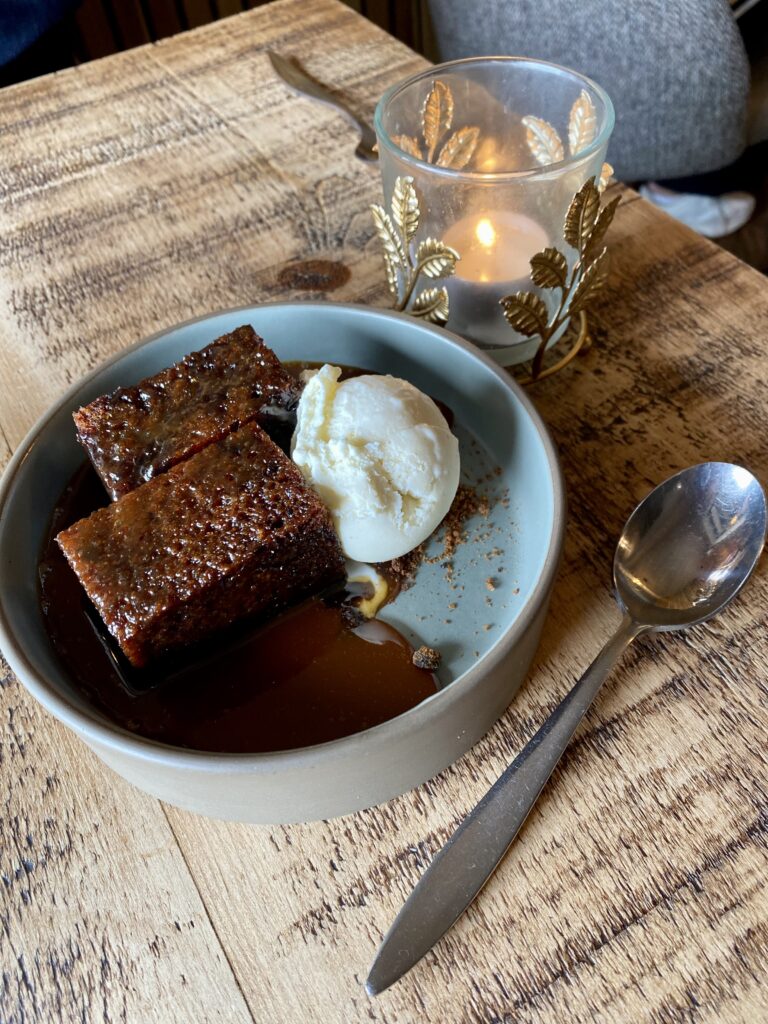 I went for Mushrooms on Toast, which arrived sauteed with tarragon on sourdough with a 'cheese custard', yes you read right- this was one of the selling points for me purely out of curiosity and it was a well-made choice.
My dining partner went for the Crispy Chicken to start and traditional Sausages and Mash for main, which given I didn't hear much out of him was a good sign it was delicious! For main I opted for the Beetroot Risotto, with Heritage mixed beetroots, walnut ketchup and goats cheese snow – yes, goats cheese snow!
Though we were full and satisfied, we saved a little room for a shared dessert and decided on the Sticky Toffee Pudding with Caramel Sauce & Vanilla Ice cream – wow.
All in all, The Old Vol is a winning destination for a wholly satisfying lunch or dinner, great service and stylish yet comfortable home from home surroundings- with a banger of a garden.
Check out The Old Volunteer – www.oldvolpub