A relaxing Mind Massage with Awaken Hypnotherapy
Located within the Gracie B salon in West Bridgford, Nottingham, Ki is a working mum of two, who was inspired to train in hypnotherapy knowing all too well how the stresses of juggling the pressures of life can affect mental health and wellbeing. Awaken Hypnotherapy was born with the aim of supporting others in their ability to overcome challenges and awaken their inner potential.
When Ki invited me to experience one of her 'Mind Massages', my curiosity led me there one evening after work…
I purposely chose an early evening appointment at 7.15pm, so that I could fall into bed afterwards, knowing it would be a relaxing session and right I was! The first highlight was the fact I could pull up right outside the salon with free parking, where I was greeted by the friendly Ki and shown around the salon, which also houses other beauty businesses, offering services such as hairdressing, nails and spray tans.
Ki's studio is based on the top floor- or penthouse as we called it, which can house one or two couches as she offers both individual and group sessions for couples/friends etc, though this time I opted to go alone to get the full experience all to myself without distraction.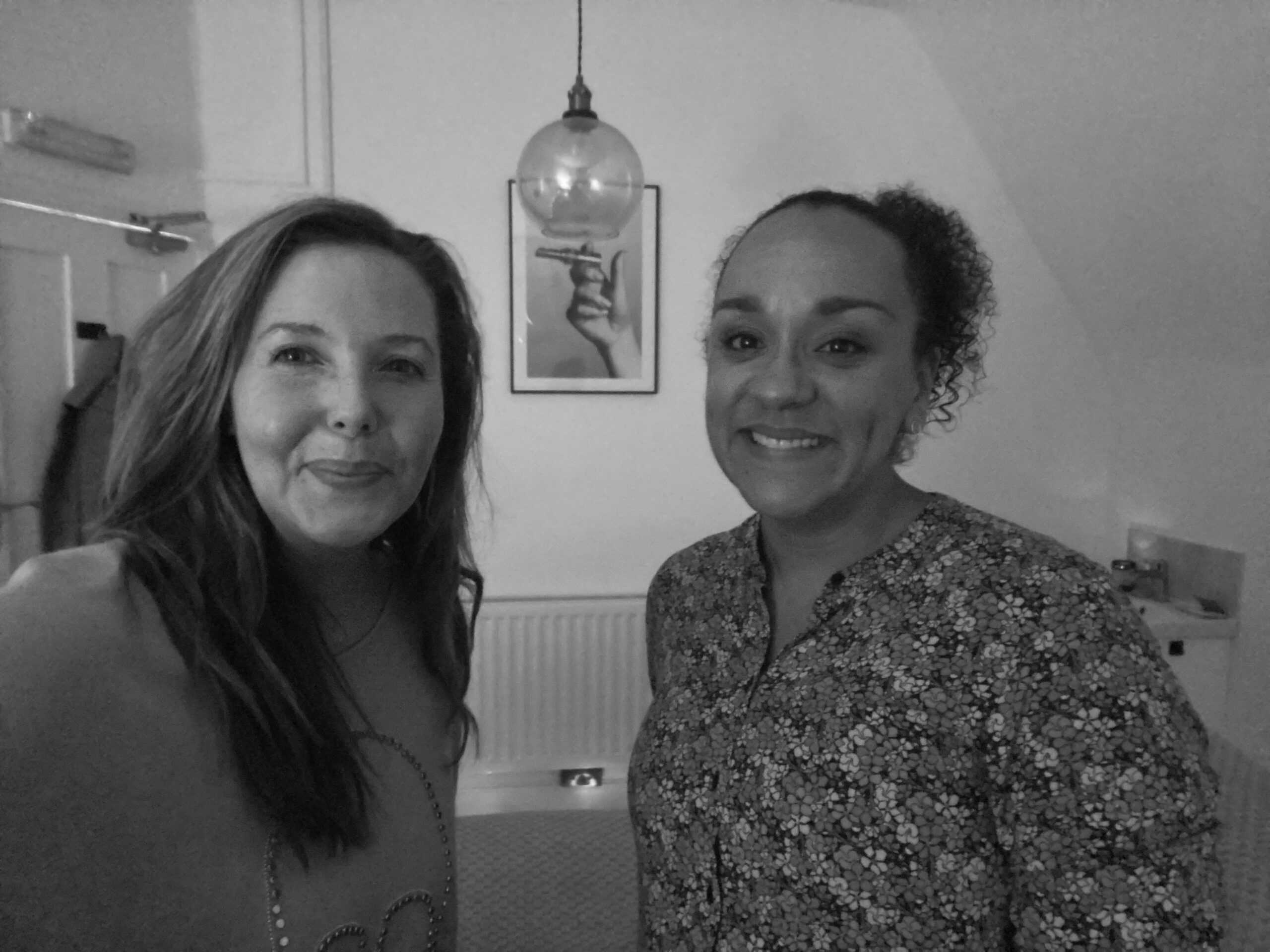 The room was set up in a cosy way with low lighting and battery candles dotted around, as well as a lovely fragrance of essential oils wafting across the room. We had a short consultation and I was then invited to get comfortable on the couch and covered in a fluffy blanket.
I opted to remove my shoes, but this is not compulsory and I closed my eyes as Ki began the practise.  It's worth saying that at no point does Ki make any physical contact with you, this is not a 'massage' but a massage of your mind, which takes you into a deep state of relaxation through words and visualisation techniques alone.  Ki used counting to take me deeper as I felt as though I was sinking into the couch and my memory recalls some very beautiful visualisations of horses galloping along a beach, which really settled my mind early on.  There was talk of fluffy clouds, floating and other appealing imagery, which sent my mind to a place of calm and peace.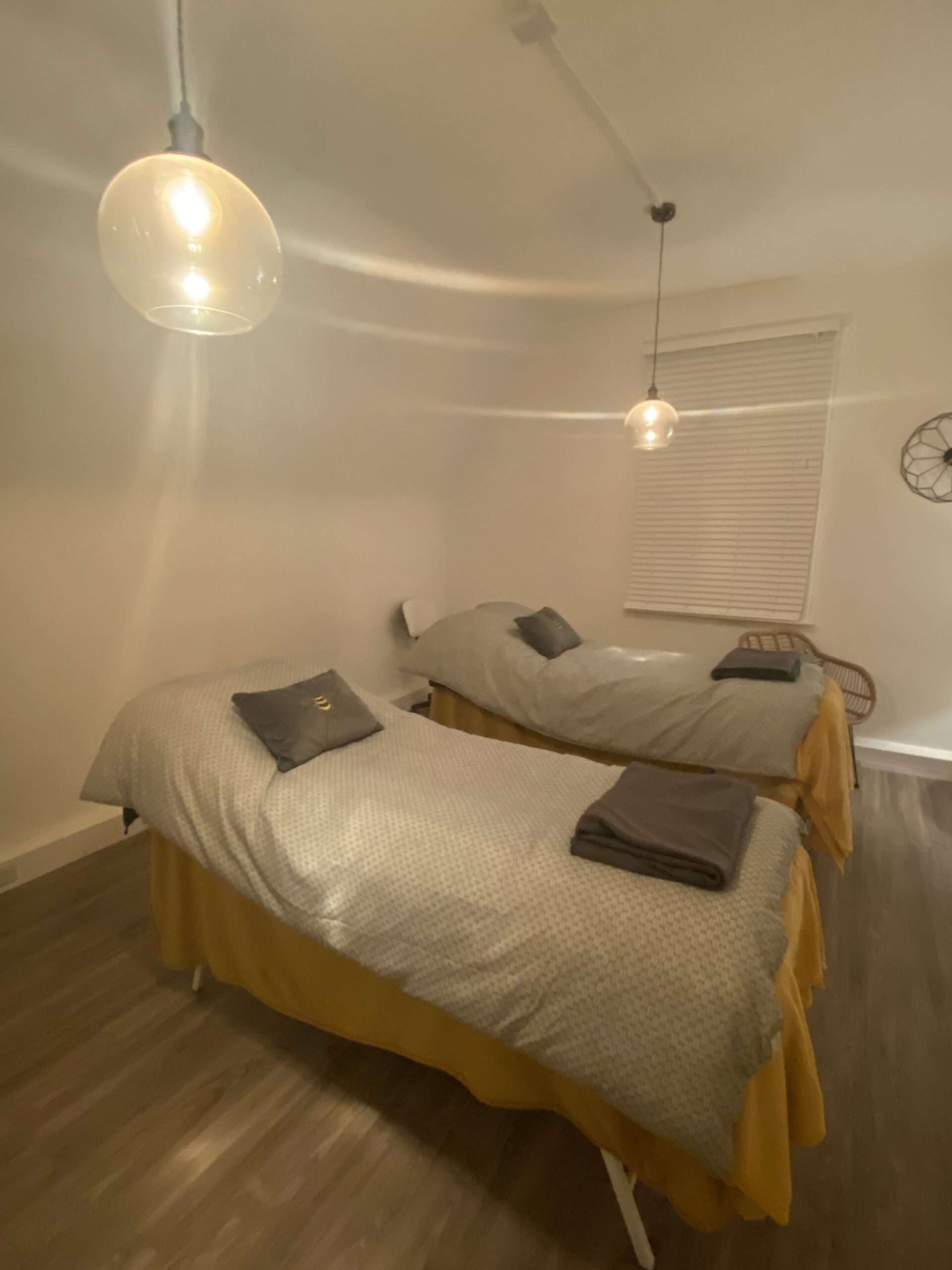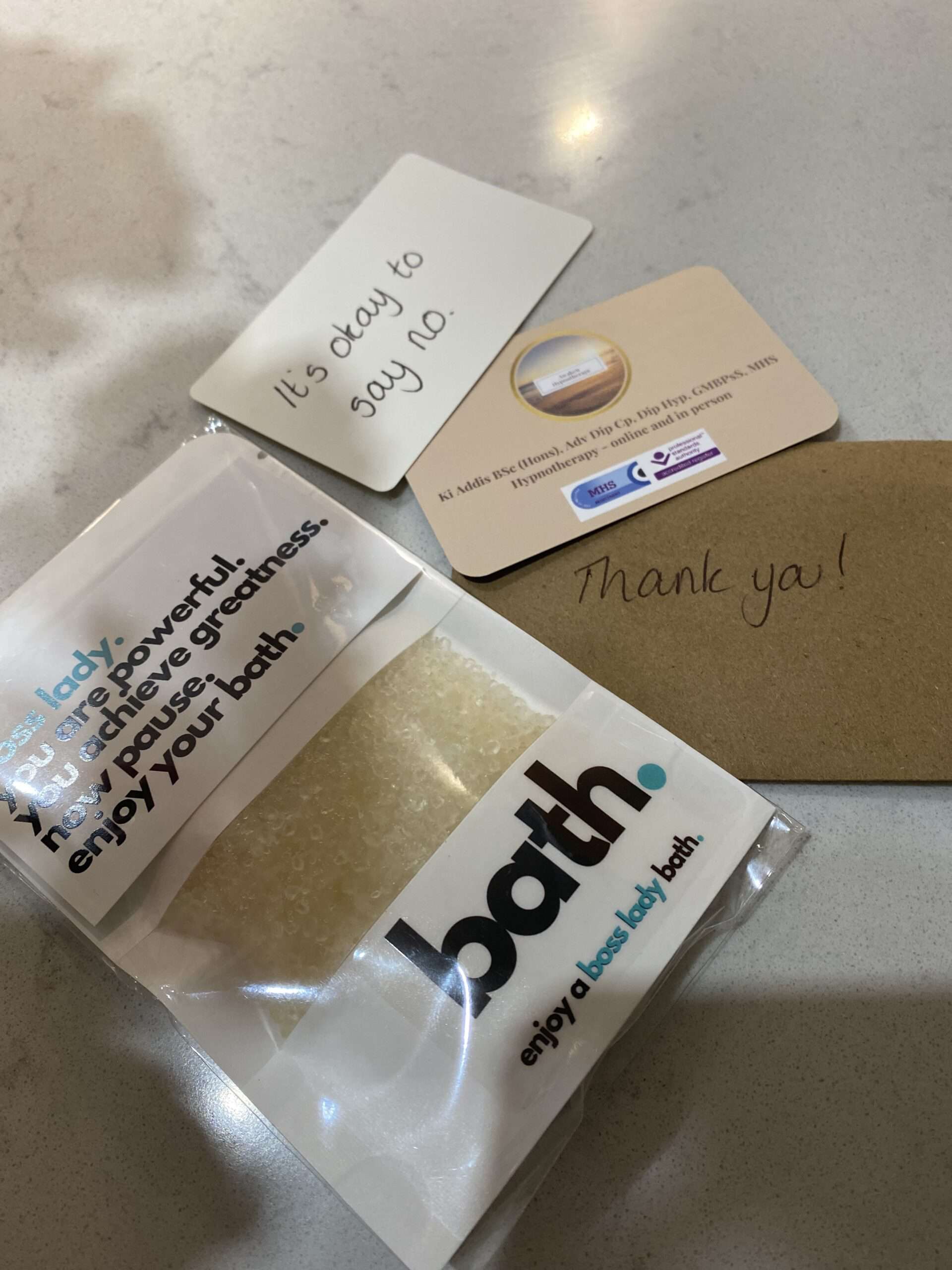 The whole session lasted one hour, but that time flew by so fast, I could hardly believe it when Ki bought me back around by counting me back up to a more alert state. It really did work too, which many may be sceptic off, me included once upon a time, however hypnotherapy really is a fascinating therapy to participate in, I can only describe as setting aside your conscious busy mind for a short time, to allow your subconscious to open up to new thoughts and possibilities and if those are well-calm and peaceful thoughts then I'm all in!
The 'Mind Massage' is truly a wonder and I honestly felt after the one-hour session like I had experienced a physical massage in how relaxed my body and mind was, needless to say I slept like a baby that night.
As an added bonus I was treated to a hand-written positive affirmation card by Ki, as well as some beautiful smelling bath salts which went straight into my bath when I got home.
A Mind Massage costs £55 for one person or £90 for two people which can be booked via her website – https://awakenhypnotherapy.co.uk/
The Sleepy Vegetarian