A weekend break at Puckrup Hall Hotel
The quaint town of Tewkesbury is one I hadn't visited until recently when I was invited to spend the weekend at Hilton Puckrup Hall Hotel and what a location…
The hotel itself is located within 140 acres of private grounds, with a popular golf course and lake on the edge of the scenic Cotswolds.  Split over two buildings, the hotel itself offers free parking and rooms from £137 upwards and houses a bar, restaurant and spa, a fitness centre, an indoor pool and ample conference and event facilities.  In fact, there is a completely separate events venue- The Manor House on the grounds, which has undertaken a recent refurbishment and offers a large space for weddings and events – whilst I was there, it was set up ready for a wedding and looked stunning.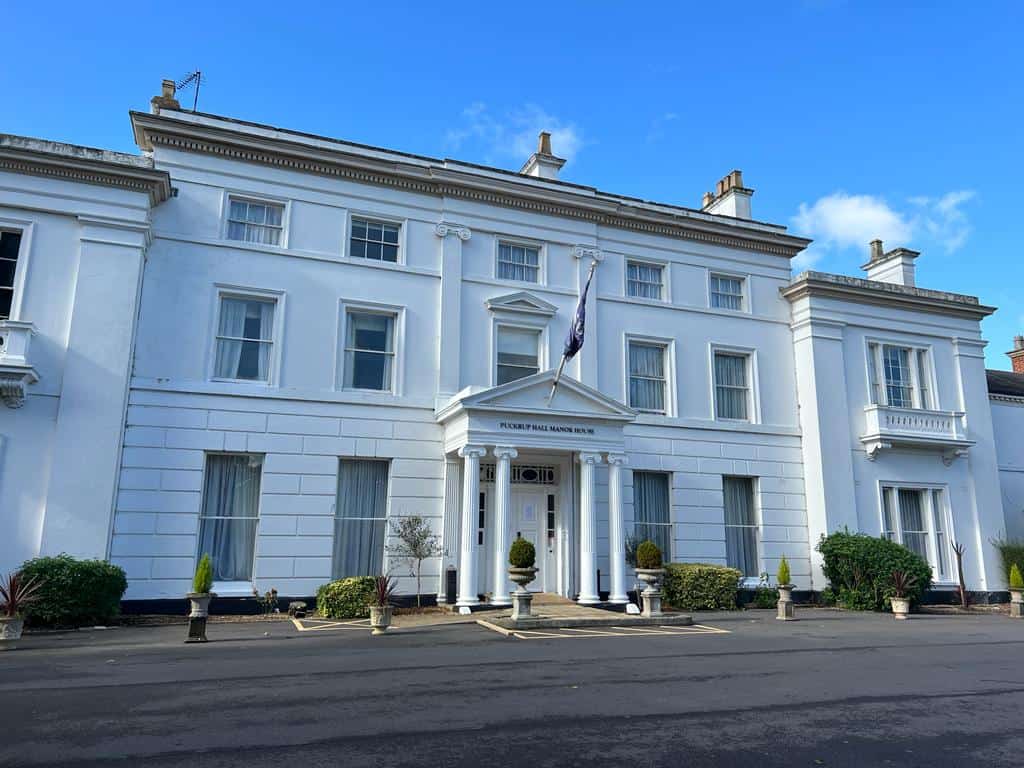 Our hotel room, had a bath, large screen television and a great view over the golf course and with the famous Hilton breakfast included in our stay, we wanted for nothing. Speaking of the breakfasts, there is nothing they don't offer and was one of the highlights for me, the choice is very impressive, with both continental and full English on offer with everything in-between including eggs anyway you like, pancakes and waffles, breakfast muffins and freshly baked cakes, bread and pasties, all the juices and well, you get the idea.
Our check-in was friendly and we enjoyed room service on one of the nights, which was very well priced. The fitness centre and pool are included, however I didn't take advantage of those this time due to having a cold, but the pool looked great through the window!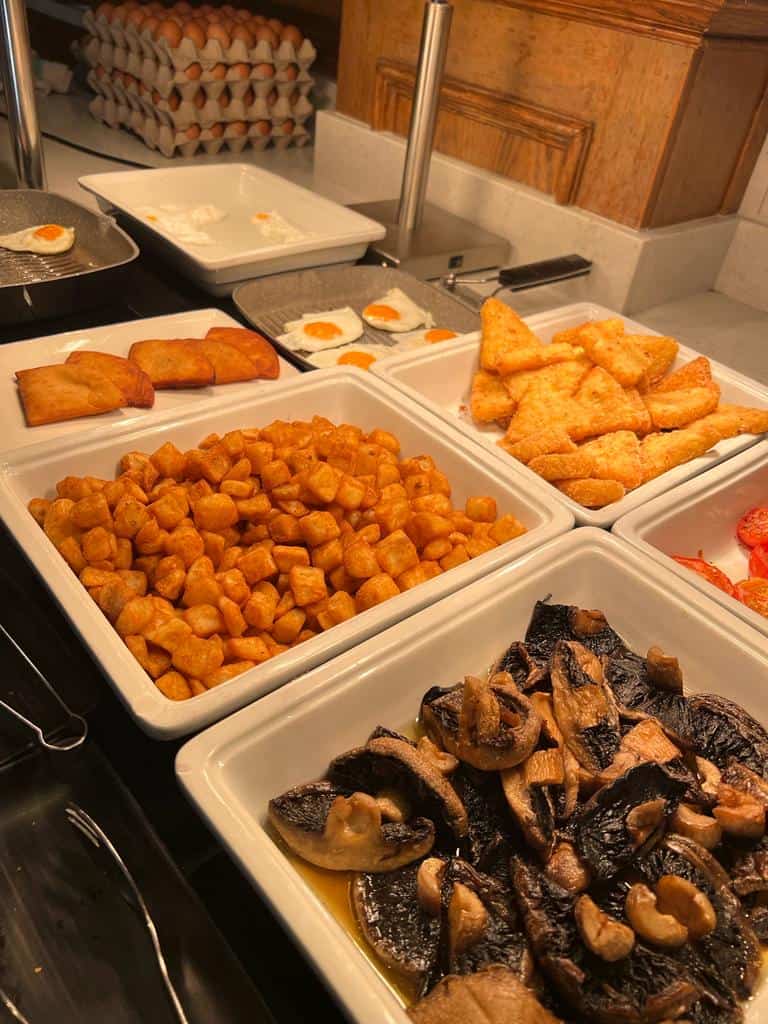 Robes and slippers can be hired for day spa use, or included in your room if staying and the cosy vibe of the bar area in the evening makes for a nice visit for an alcoholic beverage or hot chocolate before bed.  The service throughout our stay was friendly and I was offered a tour of the conference and events facilities which were really impressive.  I wouldn't hesitate to recommend this hotel to businesses given the beautiful location – perfect for training and away days.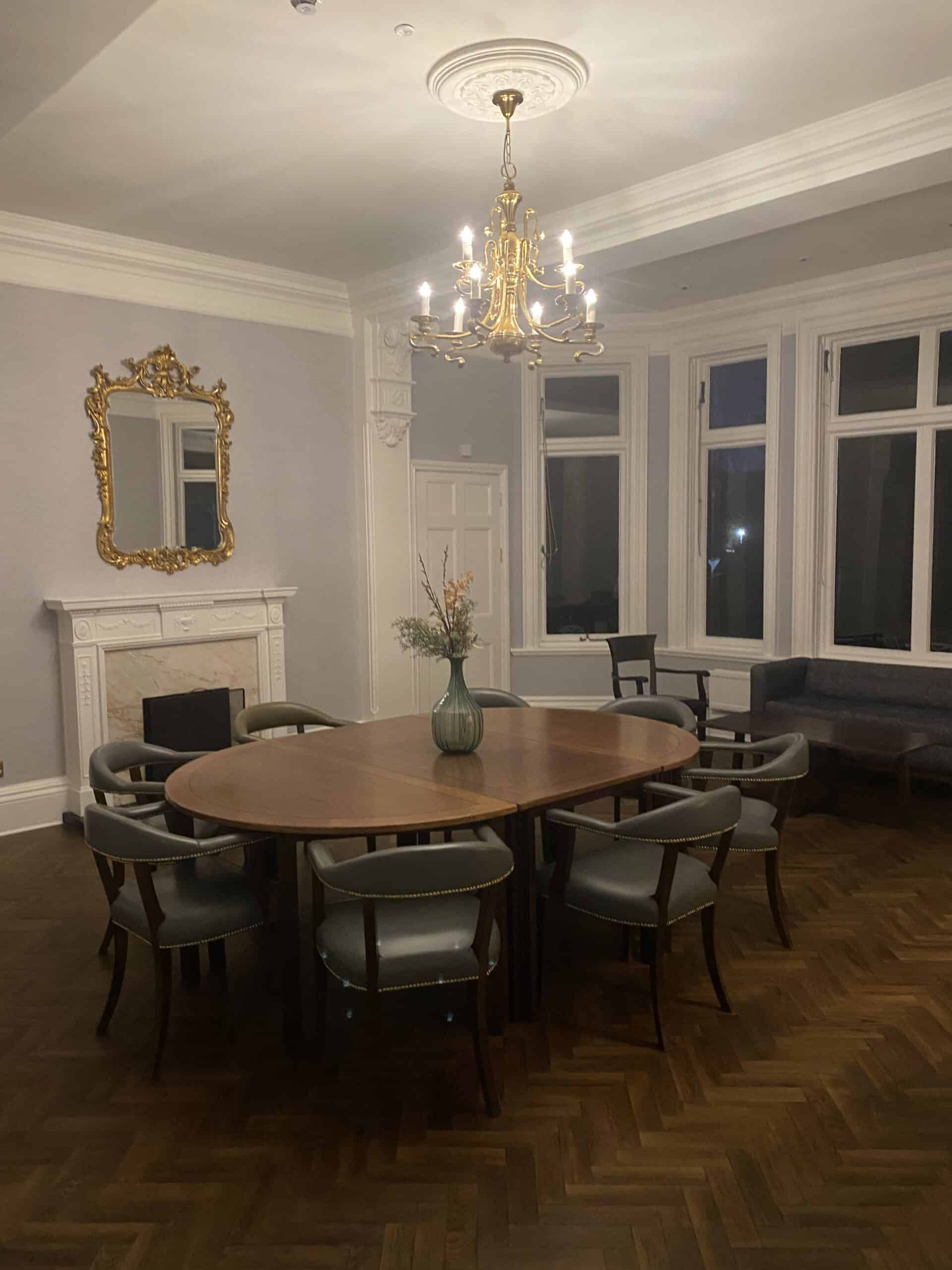 Tewkesbury town is only a ten minute drive away from the hotel, so naturally we went exploring and were impressed by the amount of restaurants in such a close proximity along the high street. It has a very traditional feel, with plenty of Tudor buildings full of character.
I would recommend this as a break for both business and pleasure, given the facilities of the hotel itself and the location.
Thank you Puckrup for a lovely stay!
The Sleepy Vegetarian